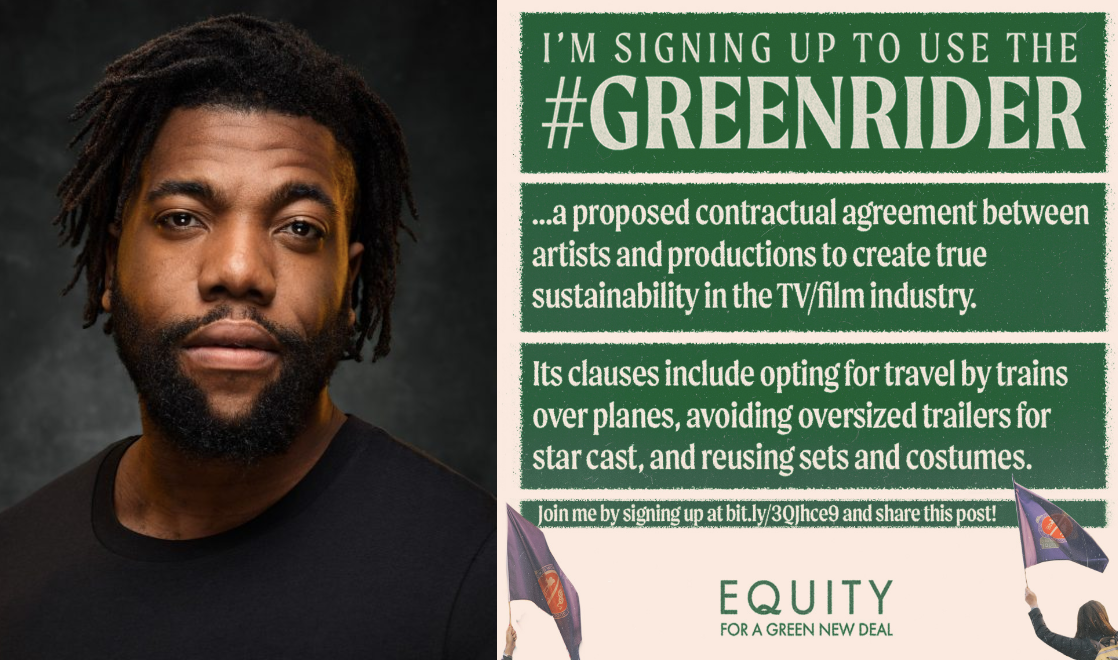 Over 100 high-profile actors have signed their support for Equity's 'Green Rider' plan, which aims to boost sustainability in UK film and TV production.
What is the Green Rider?
Equity's Green Rider is a set of sustainability clauses that can be added to TV/film contracts. It states the sustainable actions the artist is willing to take, and what they ask of production in return.
This is a tool designed to empower artists to negotiate better practices in TV and film. It includes clauses such as opting for travel by train over planes, avoiding over-sized trailers for star cast, and reusing sets and costumes.
The Green Rider can be accessed here: https://www.equity.org.uk/campaigns-policy/the-green-rider