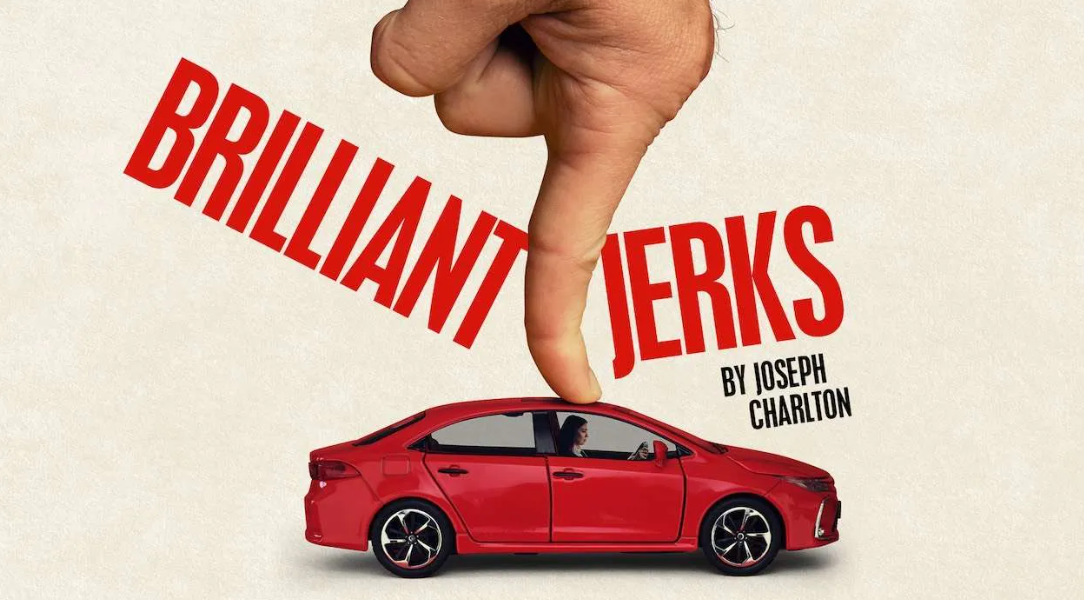 Sean Delaney opens Brilliant Jerks at Southwark Playhouse tonight.
From award-winning writer Joseph Charlton (ANNA X, Industry), comes Brilliant Jerks at the Southwark Playhouse.
This fast-paced, touching and scandal-driven show is based on the creation of a multi-billion-dollar taxi app.  This is the story of one brilliant idea. And the impact on the lives of many.
Brilliant Jerks is playing at the Southwark Playhouse Borough from 1 to 25 March 2023.