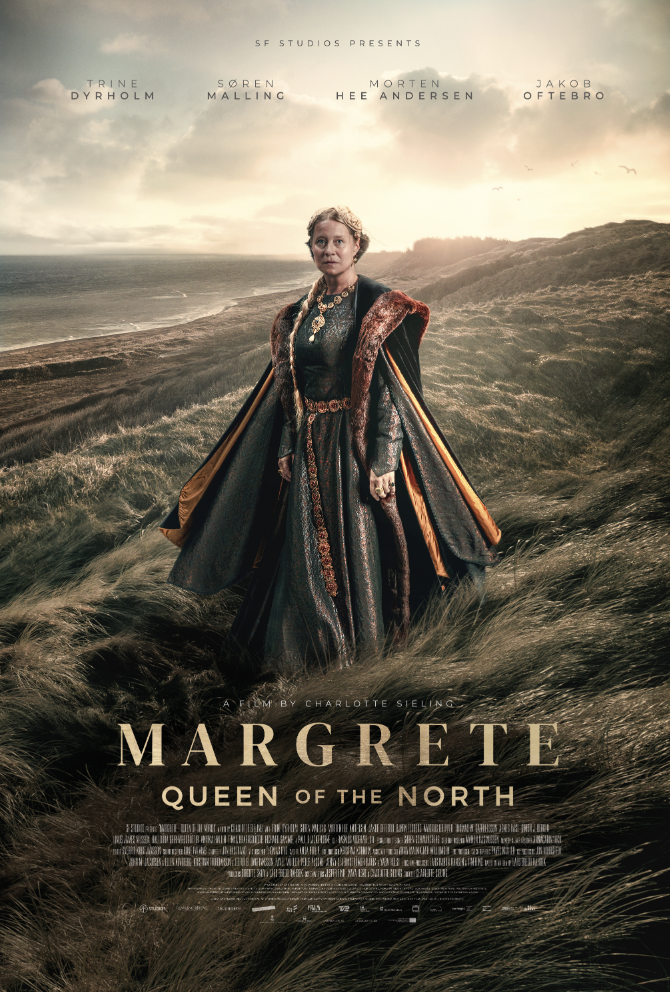 Trine Dyrholm stars in Margrete: Queen of the North, now released in the UK.
Directed by Charlotte Sieling, the film is inspired by events surrounding the reign of Queen Margrete I, the 14th century ruler of Denmark.
"What elevates the film from a run-of-the-mill period drama is Trine Dyrholm's masterfully understated performance as the tormented queen. Her Margrete has no need to shout and weep to convey her turmoil; a mere gaze is enough to articulate the dilemma of having to put collective needs over personal desires." The Guardian
 Margrete: Queen of the North is released 14 March on digital platforms.