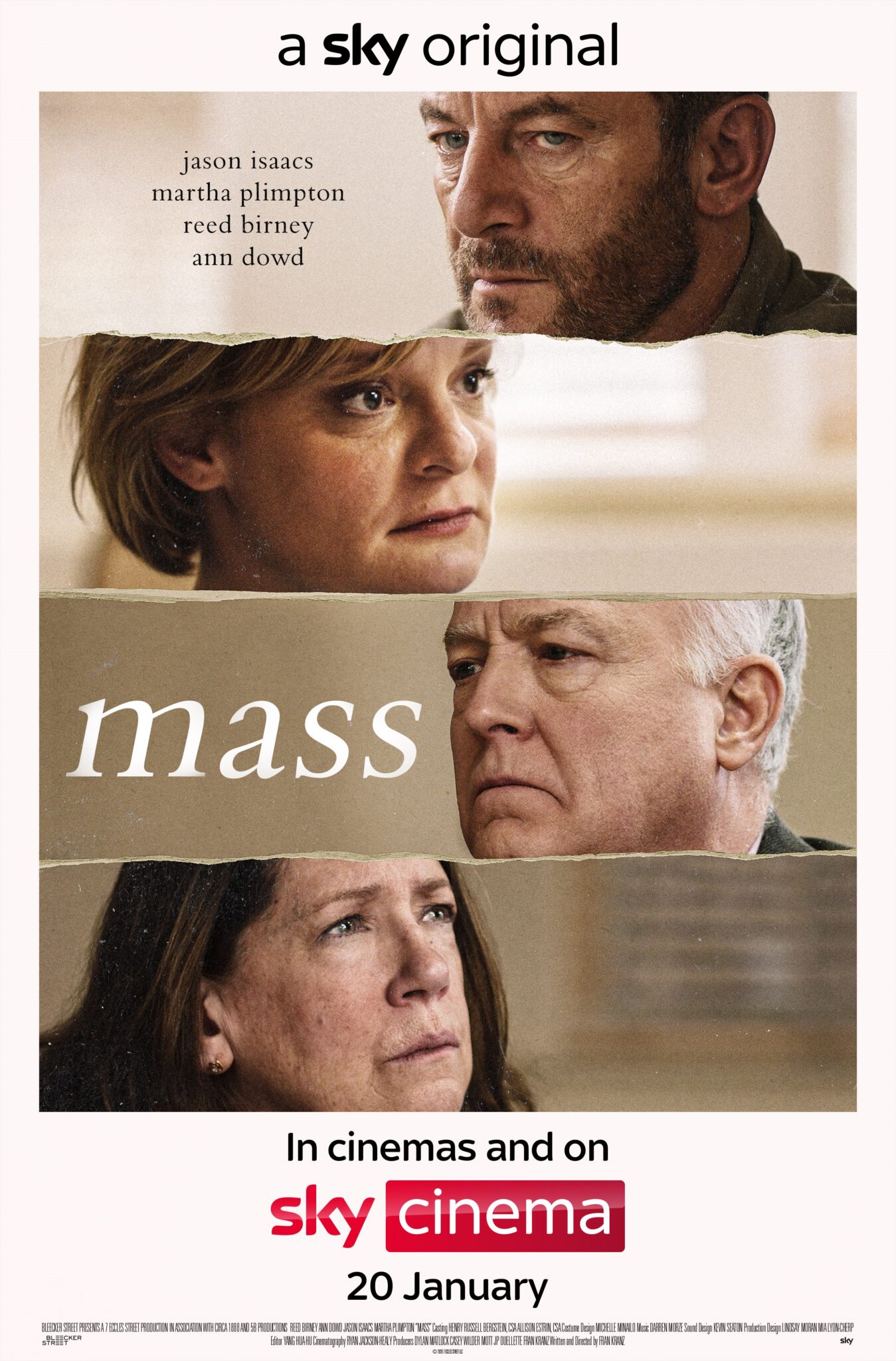 Mass is out in cinemas and Sky Cinema on 20th January 2022, starring Martha Plimpton. Martha stars alongside Jason Isaacs, Reed Birney and Ann Dowd in Fran Kranz's directional debut.
The film follows two pairs of grieving parents, who meet to discuss a tragedy involving both of their sons. Six years after the incident has torn their lives apart, the parents agree to talk privately in an attempt to move forward. Mass thoughtfully examines their journey of grief, anger and acceptance by coming face-to-face with the ones who have been left behind.
The film had its world premiere at the 2021 Sundance Film Festival on January 30, 2021, and is now available in cinemas and on Sky Cinema in the UK.