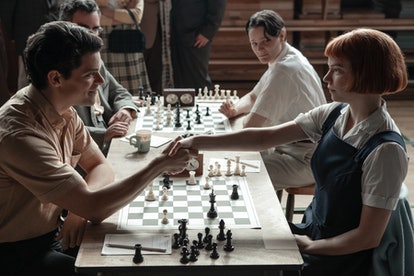 The Queen's Gambit, with Jacob Fortune-Lloyd, comes out on Netflix on October 23rd 2021.
The mini-series shows the trials of Beth, an orphan chess prodigy, as she climbs the ranks in her quest to become grandmaster of chess.  The show is based on the 1983 novel of the same name, written by Walter Tevis.
Jacob Fortune-Lloyd plays DL Townes, a rockstar of the chess world and one of Beth's toughest opponents.