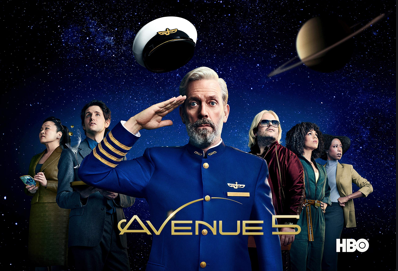 Created by Armando Iannucci, Avenue 5 is a  comedy set 40 years in the future when space tourism is a reality.
Adam Pålsson plays Mads, a faux crew-member on the space cruiser.  Hugh Laurie, Josh Gadd and Rebecca Front also star in the series
Avenue 5 will premiere on Sky One and HBO on January 19th, 2020.